NOTE: Links have been fixed... Click and enjoy!
Baby's First Halloween or My First Halloween
I did
a Google search for fun Halloween t shirts and found nothing really matching the word fun. But I didn't find plenty of shopping results for Baby's First Halloween and My First Halloween. There were plenty of images, too. Just click on "images" at the top of your Google search window.
Adult Halloween T shirts
I entered a search term in Google search "funny adult Halloween t shirts" and found lots of sites but I wasn't interested in clicking on the results. "Wet t shirt", t shirts at some foul mouth web site and rib cage skeleton didn't do it for me; made me crinkle my nose. The same goes for the images.
I want something cute and fun. So I typed in "adult Halloween t shirt" which
provided plenty of eye candy and actual cute shirts which is odd as I thought that "funny Halloween" would give me more to choose from on the cutesy side.
Halloween Ornaments
This term showed lots of results for cute and least frightening Halloween. Ghosts and pumpkins and candy corn come in all sorts of sizes and shapes. Ghosts even come as night lights!
Finally...
Zazzle.com/Visages
But why go through all that when you can go straight to Zazzle, type in "cute Halloween t shirts" or "baby's first Halloween" and be shown lots and lots of results. For example, there were 4,200 results for "baby's first Halloween".
If you're wondering, yes, this is touting
Zazzle.com/Visages
. I'm not going to hide it. Check out my Halloween items below along with loads of Halloween items from other stores.
Halloween Scarecrow Bag
Halloween Baby Bear with Pumpkin Tshirt
Halloween Princess Pixie Shirt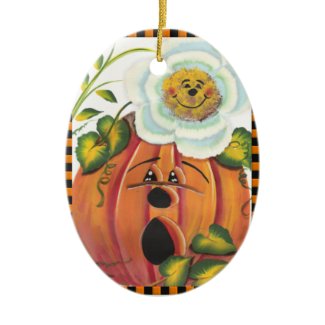 Halloween Pumpkin Ornament
Lil Monster Tshirt